Page speed is the time required for a site to load. It depends on a variety of factors, such as the data center's connection, the server's hardware and the site's design. The more a site is optimized and the higher the quality of its hosting, the faster its load time will be. Some aspects, such as the user's location and connection speed, can't be controlled, but others can.
In this guide, readers will learn why page speed is so important and how they can improve it.
Page speed is a crucial part of the overall user experience, especially on mobile devices. When a site loads faster, the user's experience is better and conversions are likely to increase. If a site serves content and generates ad revenue, a shorter load time means that it's easier for users to navigate between pages.
When sites sell services and products, faster load speeds make it easier for visitors to learn about the company's offers, fill in lead capture forms, and make purchases. Sites that are designed in a responsive way tend to load faster on mobile devices, which can make it easier for users to find what they need when they're out and about.
Why Page Speed is Important for SEO
Google has a simple reason for making page speed an important ranking factor: It creates a better user experience. The faster a site loads, the greater the likelihood that the user will have a good experience.
While the search engine prioritizes fast-loading sites, it's unlikely to hurt a site unless it's extremely slow to load. According to information from Google, only about one percent of results are affected by page speed ranking indicators.
Ways to Improve Page Load Speeds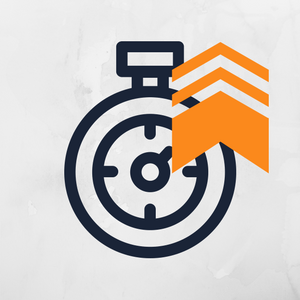 Every website is unique, and there's no universal way to optimize page load times. Some sites serve an abundance of unique content and need structures that make it easier, while other sites serve just a few pages. However, certain general tips can improve load speeds and site performance.
Select a top-quality server that's powerful enough to host the site, and is located in a data center with enough bandwidth to accommodate the entire audience.
If the site has a global viewership, use a CDN or content delivery network to host images and videos on multiple servers, thereby decreasing load times.
If the site is WordPress-based, ensure that there are no unnecessary plugins. Scripts and plugins can substantially increase page load times.
Tools to Check Page Load Speeds
It's quite easy to check a site's load speed. There are several tools that load sites from different locations and measure load times; some tools even tell the user which factors are increasing the site's load time. A few of the best tools are listed below.
Google's PageSpeed Insights: This tool grades mobile and desktop site speeds by retrieving the URL from the appropriate agents. From there, it provides the site's rank on a scale of 1-100; the higher the rating, the better the site is optimized.
Pingdom: This free tool provides a significant amount of information on a site's speed. Along with an overall grade, the tool offers a visual depiction of the time required for each element to load. Under the Page Analysis tab, users get in-depth data that allows them to examine a site's overall health.
GTMetrix: This tool goes into detail to show users a full history of site load times. It offers various monitoring services and reporting options, and it allows users to export the test history in CSV form.
WebPageTest: Here, users get the ability to specify browsers and locations for tests. This is essential for global sites that target a variety of geographical areas and browsers.
Is the Website As Speedy As it Can Be?
Page load speeds are an important yet commonly overlooked factor in SEO and conversion optimization. Use the tools and tips above to find out whether a site is performing to its full potential. If it is not, make increasing the page's load speed the main SEO priority.